List of things To Carry To Ladakh Trip
If you are planning to visit Leh Ladakh, then definitely you would be searching for what are the things that you should take with you on the trip. If you are visiting for the first time then let me say you that the Leh Ladakh terrain and nature will be hard on you as the climate and altitude is not a normal thing for a common human being.
Unlike any other hill station, Leh Ladakh is full of challenges and will put your patience courage and your fitness to taste in every corner of its mountains.
Basic amenities like ATM, mobile connectivity, petrol pumps, eateries, and even people are scarce.
So before making your mind to visit Leh Ladakh, you should make your mind of what things to carry to ladakh that are important to take with you for the trip.
So hello, I am Niraj Kashyap and I have visited Leh Ladakh by a road trip with my bike with several of my friends, and with personal experience, I can say you what are the things that are required for every person who is visiting Leh Ladakh must-have.
If you are visiting via road or air, you must have the basic things that we mention here below. And don't forget we have created this as a checklist which you can download here below.
So in this article, I have divided the list into different sections the things that you need to take:- Like in which month you are visiting Leh Ladakh, via what means are you visiting there ( Road or Air ), visiting with your friend or solo trip and are you a male or a female.
The broad categories are here as follows
Month in which you are visiting
Clothing
Connectivity
Medicines
Toiletries
Eatables
Accessories
Documents
Photography gears
Biking gears
Cash
1. Month In which you are Visiting Leh Ladakh
Your clothes depend on your decision of which month of the year you are visiting Leh Ladakh. As you know Leh Ladakh has the world's highest motorable road which all the bikers dream to accomplish once in a life, known as " Khardungla".
Also Read: Best Month to visit Leh Ladakh.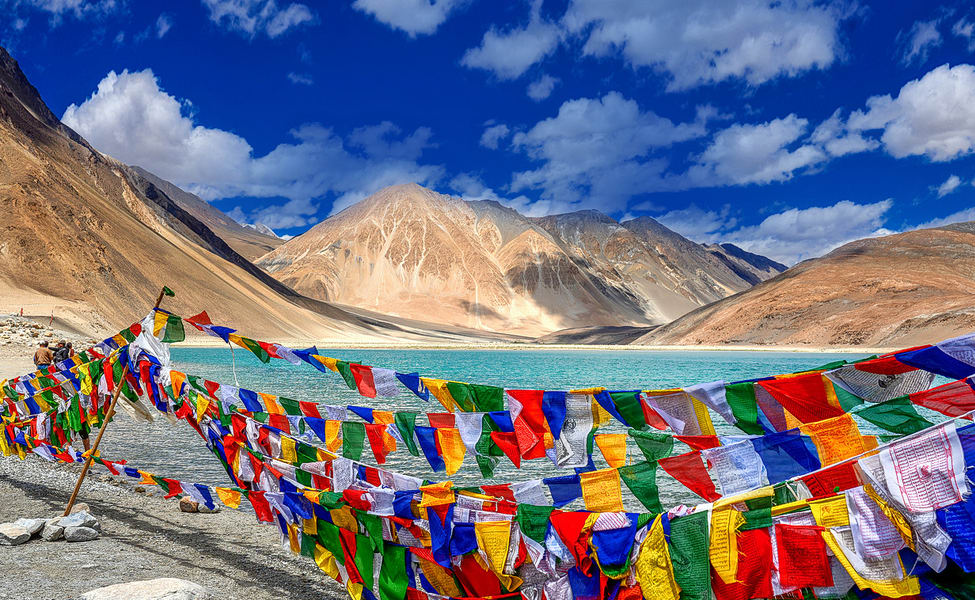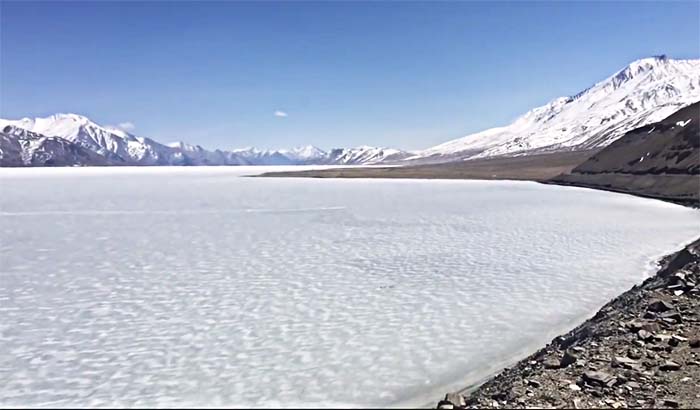 The hottest climate in Leh Ladakh in September, and believe me friends, I have visited Leh Ladakh in September and found it freezing cold. You will find water crossing with water as cold as they can freeze your leg. Roads full of black ice, you can play with snow on top of the mountains, and at night the temperature reaches near -7 Degree Celsius ( Minus ).
Also Read: Types of Weather in Leh Ladakh
2. Clothing
So your clothes should be containing the followings:
Thermal inner clothes.
Two pair of gloves and one of them should be waterproof
Multiple pair of socks
Muffler or scarf
Woolen cap
Light jacket
Raincoat
Heavy wind and waterproof jacket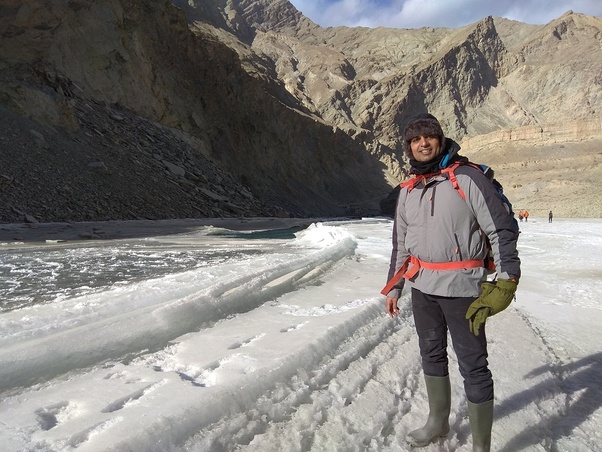 What clothes you will need and how much you can enjoy depends on the month you are traveling to Ladakh.
If you are traveling via road and if you are especially on a bike, then these are the extra things you must carry:-
High knee waterproof boots
Normal shoes
Multiple pair of jeans and t-shirts
If you are not taking a high knee waterproof boots, then consider carrying rain protector for shoes or extra-large size garbage bags. As this will be used during river crossing as you can't predict how much water will be there when you will be crossing it.
3. Connectivity
Once you depart from Manali, you will be totally cut off from the rest of the world. There are only a few places between Leh to Manali that you can get connectivity.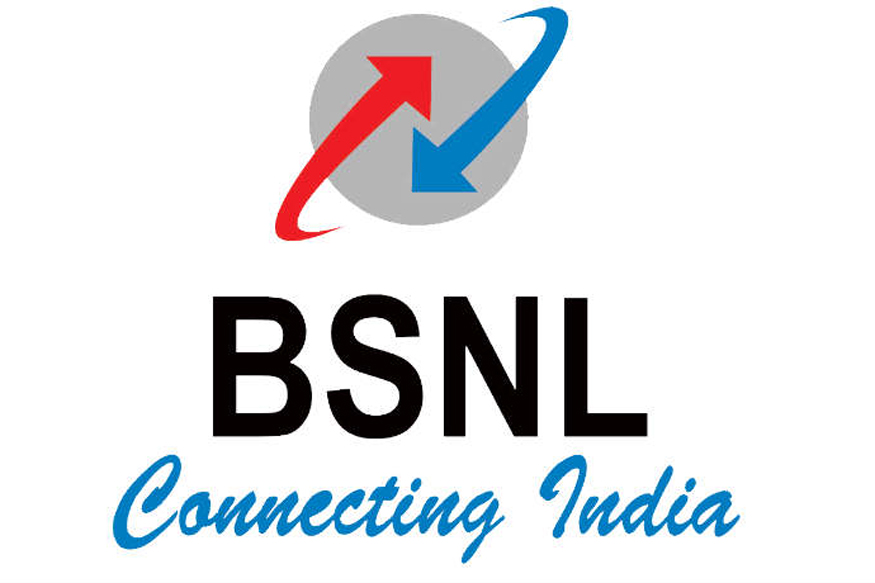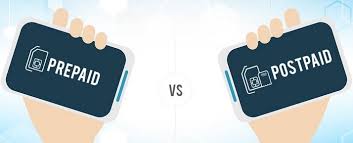 If you are using a prepaid SIM, then you must get a Postpaid SIM from BSNL as it's the only network that works there till you reach Leh.In Leh you will get reception for almost all the networks.
Also Read: Best Tips on Mobile Phone Connectivity in Leh – Ladakh
4. Medicines
There is a list of medicines that you must carry while visiting Leh Ladakh. And if you are suffering from some kind of illness or disorder and you need to have some kind of prescribed medicine then you should definitely get them with you before leaving for Leh Ladakh.
Which is the most important medicine that you should carry?
Answer: Diamox
Diamox is the lifesaver, as this medicine acute mountain sickness. Diamox is not a cure but it's a precaution type of medicine. You should start taking Diamox a day before you reach Manali. You need to have 2 capsules a day and drink plenty of water with it.
Consult a Doctor if you have any kind of allergies before taking Diamox.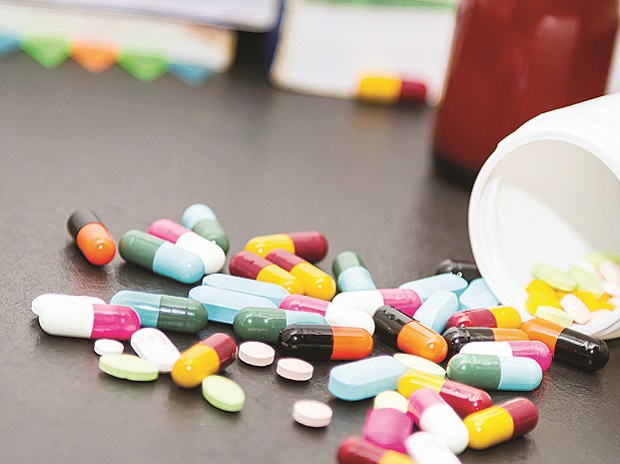 Other medicines,
Here I mention some the symptoms that you should consider and take medicines as for it
Vomiting
Diarrhea ( loose motion )
Headache
Any other kind of pain
Glucose
Fever
Cough and cold
Instant energy chocolate Bars
Bandages
Vaseline
Lip balm
If you are a female.
Sanitary pads
Normal medicine for your periods
Check the complete list of medicines that you should have while visiting Leh Ladakh.
5. Toiletries
There are some basic toiletries plus some extra ones that you should carry to the Leh Ladakh trip. Here I have come up with some of the toiletries that I had while visiting Leh Ladakh.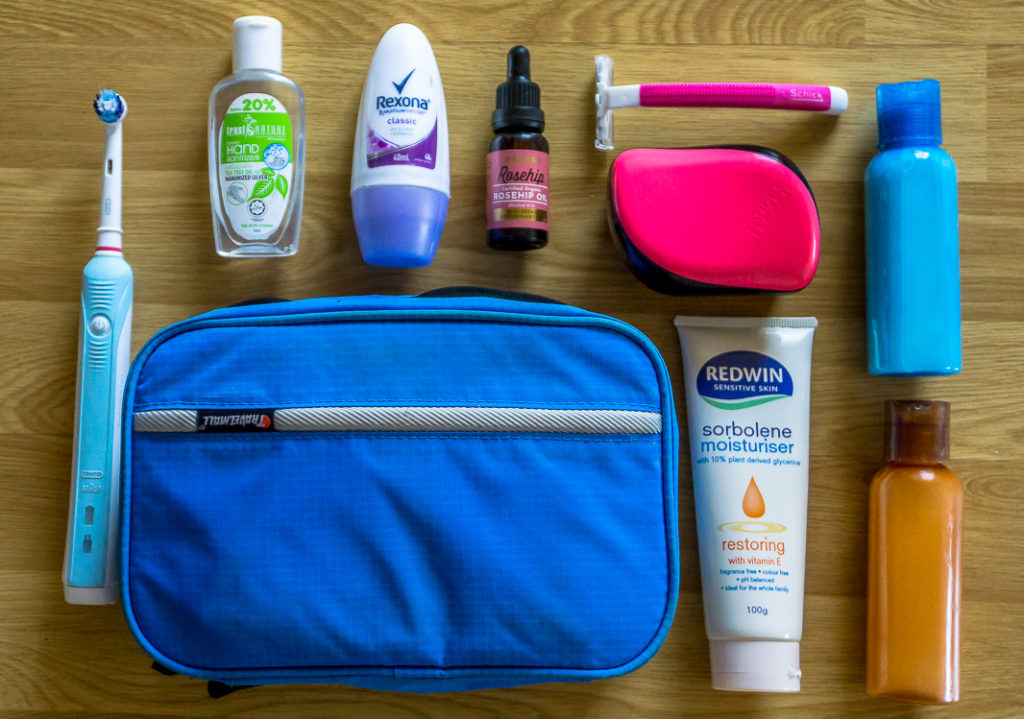 Toothbrush
Toothpaste
Paper soap
Hand sanitizer
Comb
Face wash
Towel
Deodorant
Powder
Baby wipes
Toilet paper
Sunscreen
Cold cream for lip balm
Mustard oil
Also Read: Must Have Toiletries for Leh Ladakh
Toiletries that I have mentioned here are essential and should not be ignored. I have mentioned the reason why you should have each of this product that I have listed above in the post link given up above.
6. Eatables
Unlike any other trip, You won't find too many shops or villages to buy eatables on the road. You will find only a few shops after driving for hours and hours, and that shop only contains those products that most of the visitors would like to have.
So if you have any personal preference for any eatables consider caring it with you. Some of the items that I carry it along with my bike was
Kaju ( Cashew )
Kismis ( Raisins )
Chips
Biscuits
Cookies
Toffee
Chewing gums
Chocolates
Here we have made the complete list of eatables you should take for your leh ladakh trip.
Keep this item in few quantities with you in your backpack and reserve the rest in your main luggage. While you will be traveling in Leh Ladakh you have to ride for hours and hours and all you would find is Hill mountains and roads.
And the shops would mostly have Maggi and few biscuits that may not be of your choice so consider caring your eatable items along with you.
7. Accessories
Here is the Most important Accessories for the Leh Ladakh trip and if you are visiting Leh on your bike, then read our detailed article on:- List of accessories that you should have while visiting Leh Ladakh.
Power Bank: You have to Ride for hours and hours and the scenes and the natural beauty or so beautiful that you may consider taking several pictures. But since the temperature is low, the mobile battery drains out very quickly. So always have a power bank with you so that you can Recharge your mobile and capture all the memories with you.
Best Power Banks on Amazon
Sunglasses: Don't forget to take your sunglasses there even if you don't like wearing it. When traveling through the mountains the contrast and the color of the mountains are so tough to your eyes that you may start to have pain in your eyes or temporary blindness also known as hallucination.
Sunglasses will protect you from the contrast colors of the snows of the mountains and the reflections of road and the river. The Snow as White as Pearl while the roads as Black as charcoal, The Hills and the river will create a motion effect and all when combined together with the sunrise + the ultraviolet rays, you will have a serious eye problem.
Best Sunglasses on Amazon For Leh Ladakh
So consider good sunglasses to avoid this.
Also Read: List of Accessories that you should have during Leh Ladakh trip
8. Documents
Don't forget to take your original documents along with the scanned photocopies of it and it should be government-issued like driver license, voter ID, Aadhar card or passport.
Multiple copies of your flight tickets.
Multiple copies of your hotel reservation slip
Emergency contact number and details in your wallet
Medical insurance
Multiple copies of the inner line permit
Passport size photographs
And multiple copies of your government-issued documents.
This document is required in several stages of your trip. So keep them in such a way that you can reach them easily but also you don't lose them while traveling.
9. Photography Gears
if you are considering carrying a DSLR along with you, Then there are a few photography gears that you should not forget to pack with you.
Several memory cards
Memory card Reader
Extra batteries
Battery charger
Clean cloth
Lenses
Tripod
Filters
Rain covers
and a protective case to protect all of the above items.
10. Biking Gears
It's not a doubt that several people love to travel Leh Ladakh on a bike as it's the dream destination for every bikers. The biking gears contain a list of items that are required for you and your bike.
So I have divided these into 2 different sections.
I have also included the links for Amazon so that you can buy the gears that you don't have. The first article includes all the essential items that are required for your bike in case if its breaks down in the middle of nowhere. And the second guide features all the essential gears that is important for you for your protection.
11. Cash
It's the digital era, we all like to use Google pay, Paytm or any kind of digital payment method. But don't forget our all friend " cash". as you will have no network work while traveling in Leh Ladakh and you will hardly find any ATM.
You will need to have cash so that you can buy your food for the basic requirements along your way.
If you are traveling from Manali then consider withdrawing cash in Manali so that you don't have a tension to find ATM after you leave Manali.
Conclusion
I hope this article has helped you, I have also created several videos of Leh Ladakh travel guide on YouTube and also have a podcast for it.
Most of the items that I have listed here are gathered from my experience of traveling to Leh Ladakh. Some extra items that I have mentioned here in this article which I got from my friends.
If you want to buy any of the items for your Leh Ladakh trip, I have included the links so that you can buy it on amazon.in.
If this article has helped you consider subscribing to a YouTube channel, liking us on Facebook and sharing this article with your friends so that even they don't forget their essential items for their trip. If you have any queries comment below are you can contact me on Instagram, Twitter, Facebook or YouTube