Best Time to Visit Leh Ladakh – By Bike, Car, or Air
If you are planning to visit Leh Ladakh, and you want to know the best time to visit Leh ladakh. Then in this article, we have broken every details you want to know.
Leh Ladakh is the dream destination of every traveler of India and many foreign travelers. Thousands of people visit it every day and the main question of every traveler is " When is the best time to visit Leh Ladakh", which is the best month, which is the best way.
For some people, winter is best and for others, summer is best. So in this article, I will cover the pros and cons of all the months, people visit Ladakh.
A common mistake that people think is that Ladakh is a summer place and is totally isolated during winters. I would say that, you can also enjoy Ladakh during winters, although it get several feet of snow fall during winters.
Several people visit Ladakh during winters as the entire place feels totally different and the chadar trek is very popular.
Here are the Best time to visit Ladakh
Best time to visit Ladakh by Road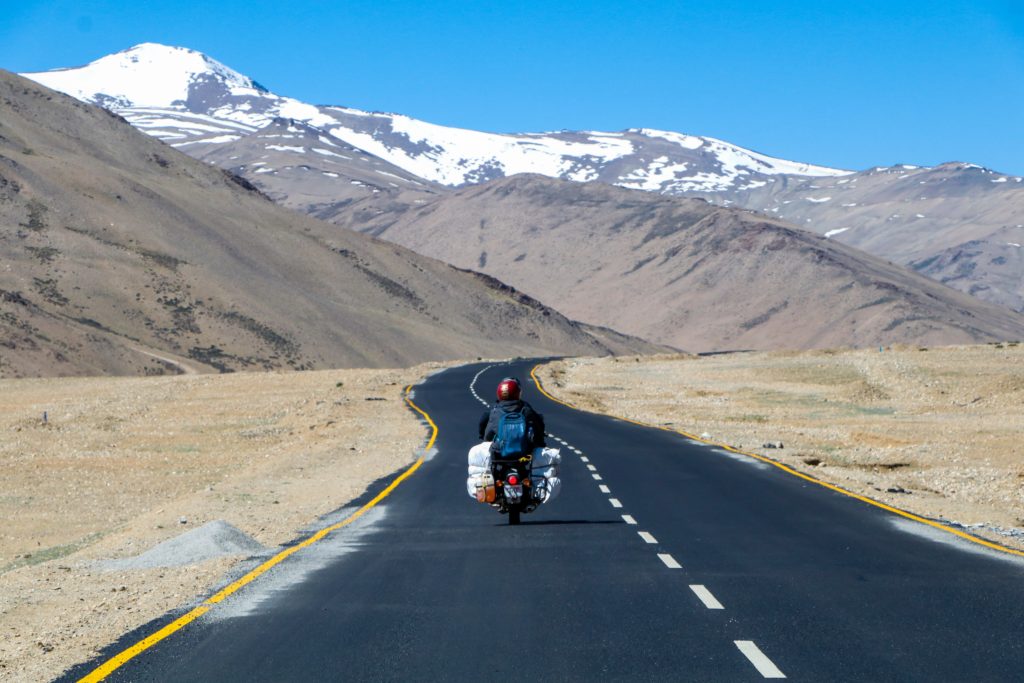 To visit Ladakh there are 2 ways:
Srinagar Leh Highway
Manali Leh Highway
The Srinagar Leh highway opens in May and closes by mid-November whereas Manali Leh highway opens in june and Closes by Early-October.
Try Choosing the September Month, as during this time you can experience snowfall on top of the hill and khardungla and the road is pretty stable and you can cover both the highways.
If you want to travel during warm weather, then the best time to travel is Mid-June to Mid-September, keeping in mind that even during the warm season you would require to wear warm clothes.
Best time to visit Ladakh on a Budget
If you want to visit Ladakh within your budget then the best time is between July and September. The reason is all hotels are open, restaurants are open, public transport services are all open. So as a result, you can find better alternatives as per your budget and there is no chance of monopoly.
During this time there are lots of travelers and everything is operational. You will find all shops, hotels, homestays, restaurants open.
So you can stay and eat anywhere and everything is normally priced, as every hotels and restaurant want to attract customer and make money. And this can't be achieved if your prices are way high.
Best time to visit Ladakh on Bike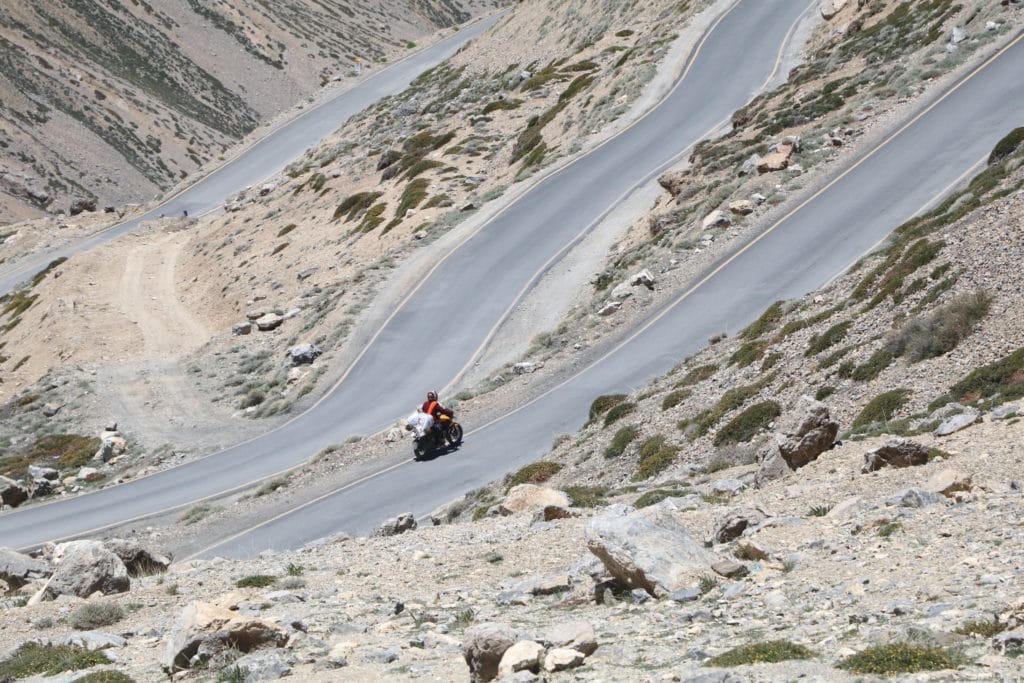 If you are not from India, then let me make you clear that in India bike means a Motorcycle. So if you are traveling on a bike, then the month of June, July, August, and September would be the best.
Before and after these 4 months, you may struggle on roads due to blockage, bad road conditions, and landslides.
But during July and August, you may face heavy rain and furious water crossing due to monsoon. But after September the winter hits and you may experience too cold during riding bike and it becomes risky.
Best time to visit Ladakh by Car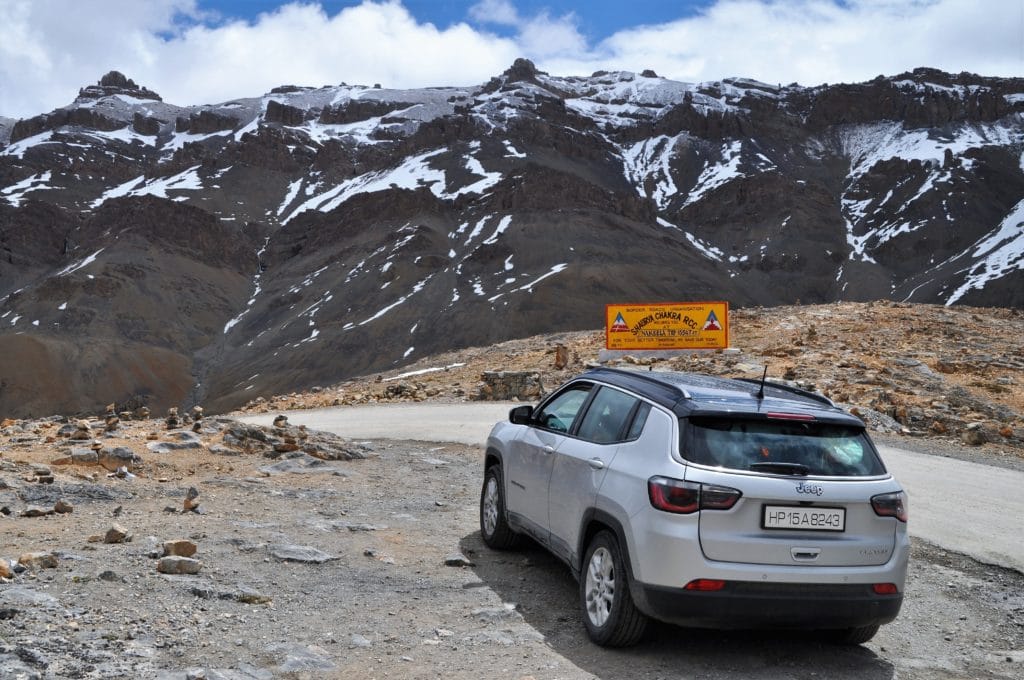 Before you figure out the best month to visit Ladakh by car, you should first know which car you are taking to Leh ladakh.
If you are thinking to take a sedan or hatchback, do not think about it in any month except August and September as sedans and hatchbacks cannot cross furious water crossing nor it can deal with landslides and bad roads conditions.
If you have a SUV or a 4×4 then you can visit Leh Ladakh from June to September. You can also enjoy off-roading specially on Srinagar Leh highway.
Best time to visit Ladakh by Air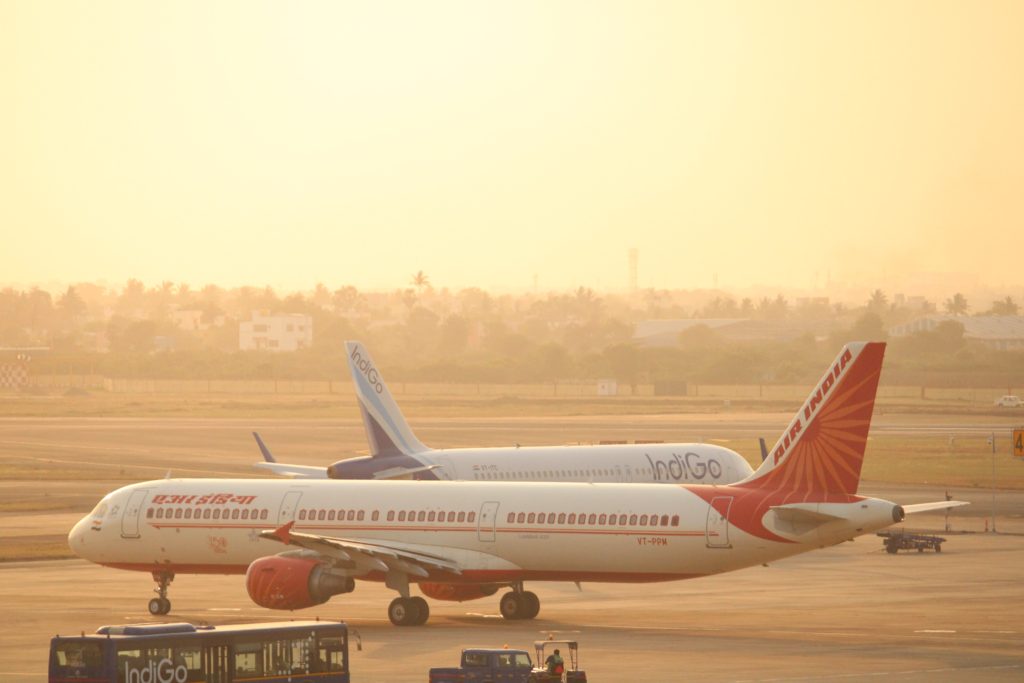 Visiting Ladakh by air is possible through out the year, as Leh has an Airport. But the thing you should first find out is what you want to to visit when you arrive via air.
As most people travel through road to enjoy the journey and view all places that comes in that way.
So, if you travel via air. You can hire or book a cab and visit local sightseeing. If you love snow then visit in the month of January or February and if you want to enjoy the summer than the month of July, August and September will be best.
Note: If you travel via air to Leh, then you may need a day or 2 to get acclimatize. So consider the extra 3 days as rest only days. Since during acclimatization, you may feel doziness and vomiting tendency.

Best time to visit Ladakh traveling by public transport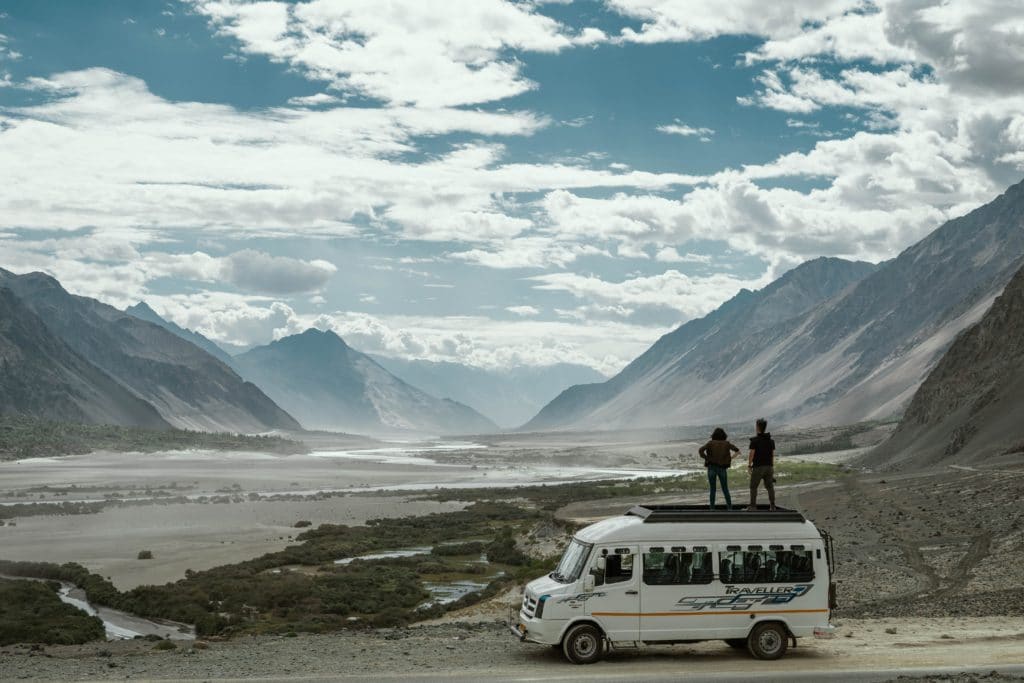 The best time to visit Leh Ladakh by public transport is July, August, and September. As public transport is via road, so its the same for the things that we mentioned on the best time to visit Ladakh via Bike or car.
During this time you will have the highest chances to get a shared taxi or a traveller and can travel easily as the roads are pretty stable, all restaurants and hotels are open and the valley is full of tourists.

Best Time to Visit Leh Ladakh for Honeymoon
I wouldn't personally recommend Ladakh for Honeymoon, as everything there throughs you a challenge wither physically or mentally.
Its a very harsh climate, extreme cold or hot, and the sun very harsh. If you don't enjoy long riding or trying challenging roads then it can turn into a disaster.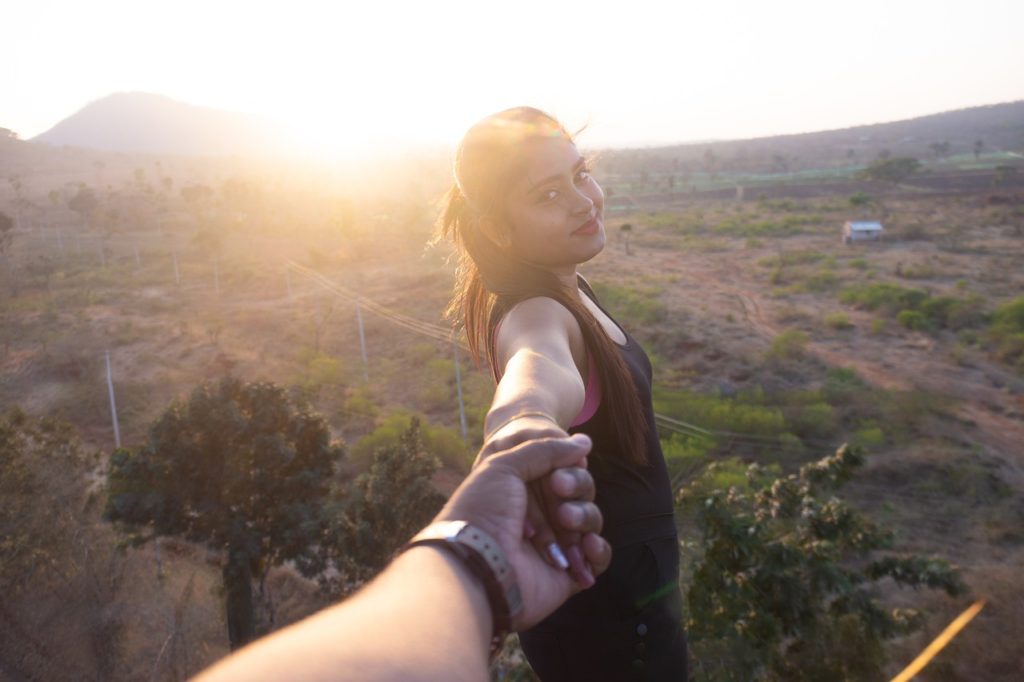 The best place is Manali and its local surroundings for your honeymoon.
If still you want to visit Ladakh then the Best month is Late July, August and Early September. Don't delay or visit way to early than this months because it would be either too rainy or too cold.

The Best Month to Visit Ladakh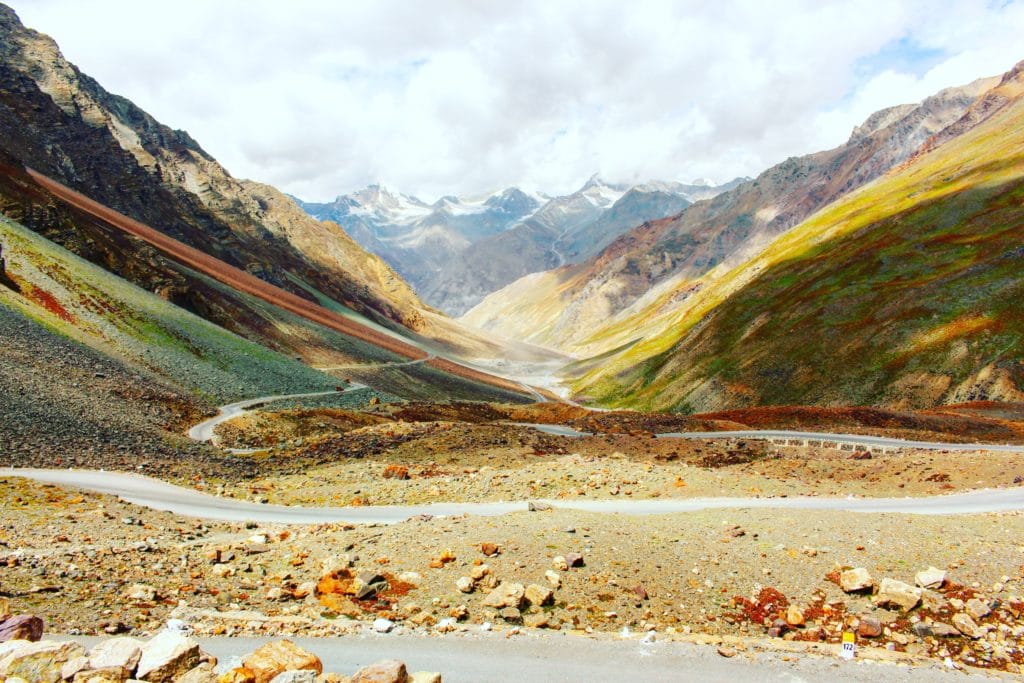 Every month is good for Ladakh depending on the amount of thrill you want. We have Divided into 3 sections that are good for everyone:-
The Summer/ Monsoon Season ( April to July )
The Perfect Season ( July to September )
The Winter Season ( October to February )
The Summer/ Monsoon Season
The Summer and the monsoon season is during the April, May, June and July. This month also marks the beginning of the tourist season and people visit in great numbers during this time.
The temperature during this months ranges from Max 15° C to Minimum -7° C.
You may experience snow in several places mostly on top of the mountains and high passes. The lakes are frozen or are slowly dissolving and the weather is pleasant and you may experience some rainfall and landslides during this time.
The roads are full of travelers and bikers from all around the world and the hotels and restaurants are open. which makes stays and food available throughout the journey and the price is also very reasonable.
The Perfect Season ( July to September )
This is the perfect season to visit Leh ladakh as all the passes and the roads are open and the mountains invite you explore it. The weather is warm and comfy and you can experience clear crystal water.
The whole place turns into a colorful canvas that keeps changing its beautiful color every hour. The mountains colors changes from green, to brown to dark, black to yellow and so on.
The maximum temperature is 25° C, Minimum -10°.
Start your journey early morning to avoid the rush and traffic jam at Rohtang Pass and Zojila pass.
You can also experience several festivals that are celebrated by the locals. The festivals are Karsha, Phyang, Sachukul, Karzok and Dakthok. During this time, there is also a great festival in Pangong Lake.
Best time to visit Ladakh for photography
Its always a good time for photography. Ladakh offers several climates and the environment changes every few kms.
So you can grab your camera and take beautiful pictures of places you have never been before.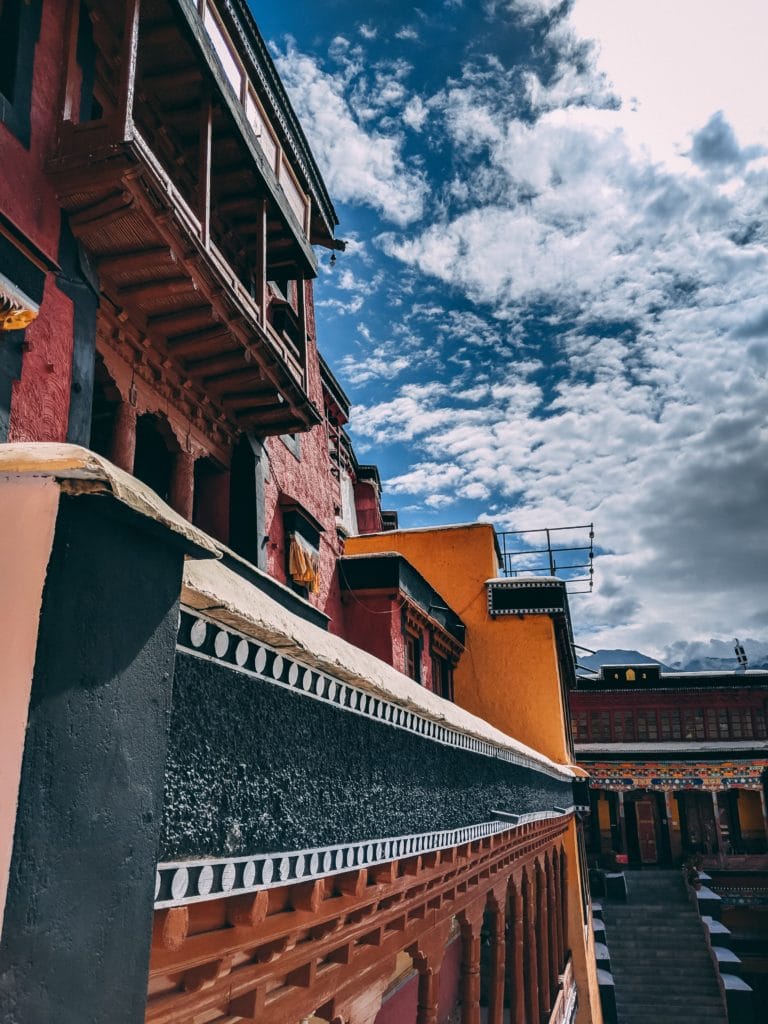 Conclusion
So I hope by now you have the answer to – Can I use low powered Bike for Leh Ladakh
If you are not aware of how to book your expedition for Ladakh, Click here to book Manali to Leh & Nubra Trip
If you have any queries, then you can comment down below, or contact us on Instagram, Facebook, and YouTube.
So have you visited Ladakh, Yes or No. Comment it below.